Over 100 years old, Domaine BID'GI is a family-run business located in the heart of the Nantes vineyards, in the commune of La Haye-Fouassière. Its soil is made up of 3 terroirs: Orthogneiss, Amphibolites and Micachiste, characteristic of the ancient Armorican Massif.
Concerned about the quality of their wines, and convinced that quality begins in the vineyard, they quickly committed themselves to sustainable agriculture with Terra Vitis (1999), then to organic label (2011).
In 2023, Sarah and Charly BIDEAU chose to take over the estate, with the philosophy of expressing terroir, selecting parcels and promoting Muscadet Sèvre et Maine sur Lie appellation – notably through their CRU and vintage wines.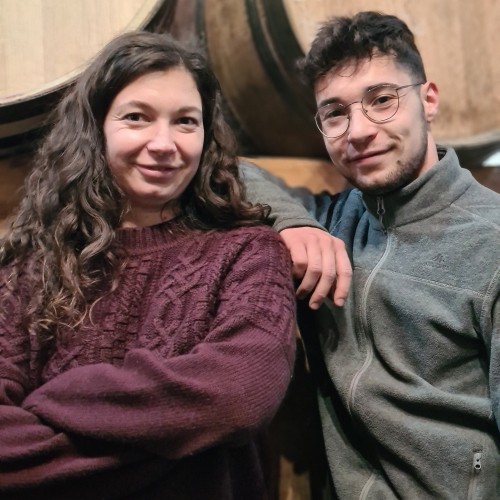 Full of plans and keen to take the approach begun by their parents, they now cultivate 52 hectares (50% organic and 50% Terra Vitis).
The focus is already set:
Develop the environmental approach by increasing the proportion of organic vines, and in the longer term, approach biodynamic viticulture. 
Back to horse-drawn tillage on selected parcels (cru, old vines, etc.). 
Develop the estate to rejuvenate it and make it more eco-responsible.
Develop local sourcing. 
Get involved in the appellation through the Jeunes Vignerons Nantais association, and by being ambassadors within the Fédération des Vins de Nantes.