Bid'gi is now a 100 years old domain, acquired in 1909 by Daniel and Marie Béatrice's ancestors. It was passed on from generation to generation until the current operators took over in 1984.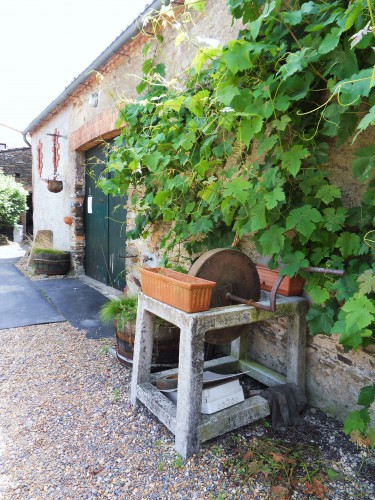 Daniel BIDEAU and Marie Béatrice GIRAUD, represent the 4th generation, they created the SCEA BIDEAU GIRAUD and became owners of 24 ha.
From year to year, the domain grew to reach 35ha of vineyard in 2000.
While developing their vineyard, Daniel and Marie Béatrice focus on making wines of quality through traditional and innovative production methods. In addition to their traditional Muscadet Sèvre et Maine sur Lie, they add to their range the Grand Mortier Gobin (communal cru), the Celtique (local wine, Pinot Gris) and the Champerlé (traditional method).
Caring to make excellent wine, they decided to do environmentally sustainable agriculture with TERRA VITIS associated with organic agriculture since 2011.
Today, Bid'gi keeps in mind the idea of making not only a white dry muscadet but also a product of quality with a great fruit and a wide pallet of flavors.