We believe that wilderness protection is a duty, that's why we grow our vines and make them while respecting the environment through 2 production methods.
---
TERRA VITIS
The process gives us the opportunity to make environmentally friendly agriculture.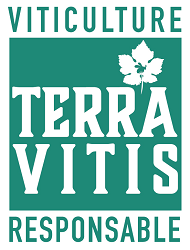 Terra Vitis involves all the environmental aspects to foster biodiversity development. The idea of TERRA VITIS is to respect the soil, the vine, the grape, the wine, the wine makers and of course the consumer.
An independent organization controls the strict specification that involves a complete traceability from the vine to the bottle.
We use soft growing techniques, like putting rows under grass, and using reasonable pest management after counting. 
---
ORGANIC AGRICULTURE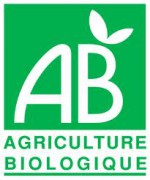 In keeping with this ecological approach, our estate cultivates 25 hectares of organically grown vines on an exceptional terroir of orthogneiss situated on the slopes of the Sèvre river.
Because we care about natural balance, we  want to intervene at a minimum on the vine in order to preserve quality of the soil, of the air and of the water. We grow our vine without using chemical products and GMOs but we tillage the ground to encourage the terroir expression.
With this method we produce the Muscadet Sèvre et Maine sur Lie « Domaine des Baluettes ».